Standard Accessories
Operation manual, Fuse, Sealing band (Choice of stainless steel or Teflon band), Tool box and tools, Ink roller and aluminum alloy word box.(Choice of bronze or steel words. Supplied only for models equipped with date coder.)
Optional Accessories
Counter:

Mechanical 4-digit type: For indicating the sealed products.
Alarm type: LED displays the single lot number. Once quantity reaches, alarm sounds.
Double display counter: LED displays the total quantity and single lot number. Once quantity reaches, alarm sounds.

Water Cooling System: Provides fast cooling effect and ensures serure sealing line.
Direction Of Feed: A reversible feed is available. (Feed from right to left)
Stainless Steel Machine Frame: Sealing machine series with stainless steel machine is available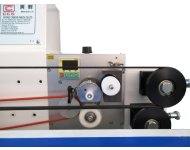 Date Coder
For printing the manufacturing date, storage duration, lot number and weight etc. Standard printing capacity 28 words. (Double lines printing) (Choice of bronze, steel, or aluminum words) Custom words and logo are available.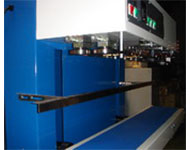 Power Table Raising
Available only for vertical sealers. Motor drive with limit switch control for entire stroke. Provides effortless and convenient elevation of conveyor table.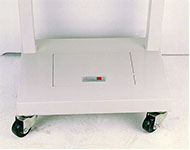 Tubular Legs
Fitted with 4 castors and built-in tool cabinet. Available for CC-6XXX series only.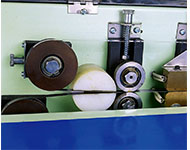 Vacuum Suction Device
With vacuum suction pump for sucking air out of bags. It saves package volume and extends expiry date.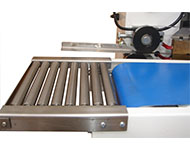 Drum type Conveyor Table Position Plate
Easy to convey heavy duty package to seal.